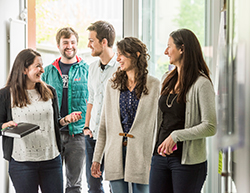 Part-time Research Technician Position - Group Thomä
The Friedrich Miescher Institute for Biomedical Research (FMI) – affiliated with the University of Basel and the Novartis Institutes for Biomedical Research – is a world-class research institute dedicated to understanding the molecular mechanisms of health and disease. The FMI is also committed to the training of young scientists. It is based in the vibrant city of Basel, Switzerland, which offers an exceptional scientific and cultural environment.
The group of Nicolas Thomä is looking for a 40-60% research technician. The laboratory is interested in understanding the structure and function of large macromolecular machines in DNA repair, transcription and ubiquitination. We employ a large range of techniques including structural biology, biophysics, cell biology and chemical biology.
The successful applicant will work together with the lab manager. He/she will help in the day-to-day running of the lab by ordering consumables and maintaining lab reagents and stocks. Experience in molecular biology or protein purification will be an advantage, but is not strictly required. Depending on the interests of the candidate, he/she might actively engage in research projects and help implement new technologies in the lab.
For this position you must be an organised person, highly motivated and be able to work independently. Excellent communication skills and fluency in English are required.
We offer an international working environment engaged in cutting edge science, with competitive compensation and benefits.
Please submit your application including 2-3 names for references electronically at the portal www.fmi.ch/opening, which is open until January 15. Applications will be reviewed as they are received. The position is available immediately.
For further information please contact Nico Thomä: nico.thoma@fmi.ch.