Nov 24, 2021
Studying the understudied in human biology: a chat with Margherita Yayoi Turco
Margherita Yayoi Turco is FMI's newest group leader, leading a team of researchers who will investigate how the placenta develops and works together with the mother's uterus during early pregnancy. She talks about her fascination with conservation biology, why 3D clus...
Read More
Nov 19, 2021
Eccellenza Fellowship for Friedemann Zenke
FMI group leader Friedemann Zenke receives an Eccellenza Professorial Fellowship from the Swiss National Science Foundation (SNSF). These recognitions are awarded yearly to outstanding independent researchers who aspire to a permanent professorship....
Read More
Nov 16, 2021
Susan Gasser receives honorary doctorate from the University of Fribourg
Susan Gasser, former FMI director and professor emeritus of molecular biology at the University of Basel, has been awarded an honorary doctorate by the University of Fribourg....
Read More
Nov 15, 2021
A histone modification essential for tissue integrity
Chemical modifications of histones, the small proteins around which DNA is wrapped, are known to affect gene expression. In a study conducted in C. elegans, researchers from the Gasser group show that the defining modification of the tightly packed form of DNA called het...
Read More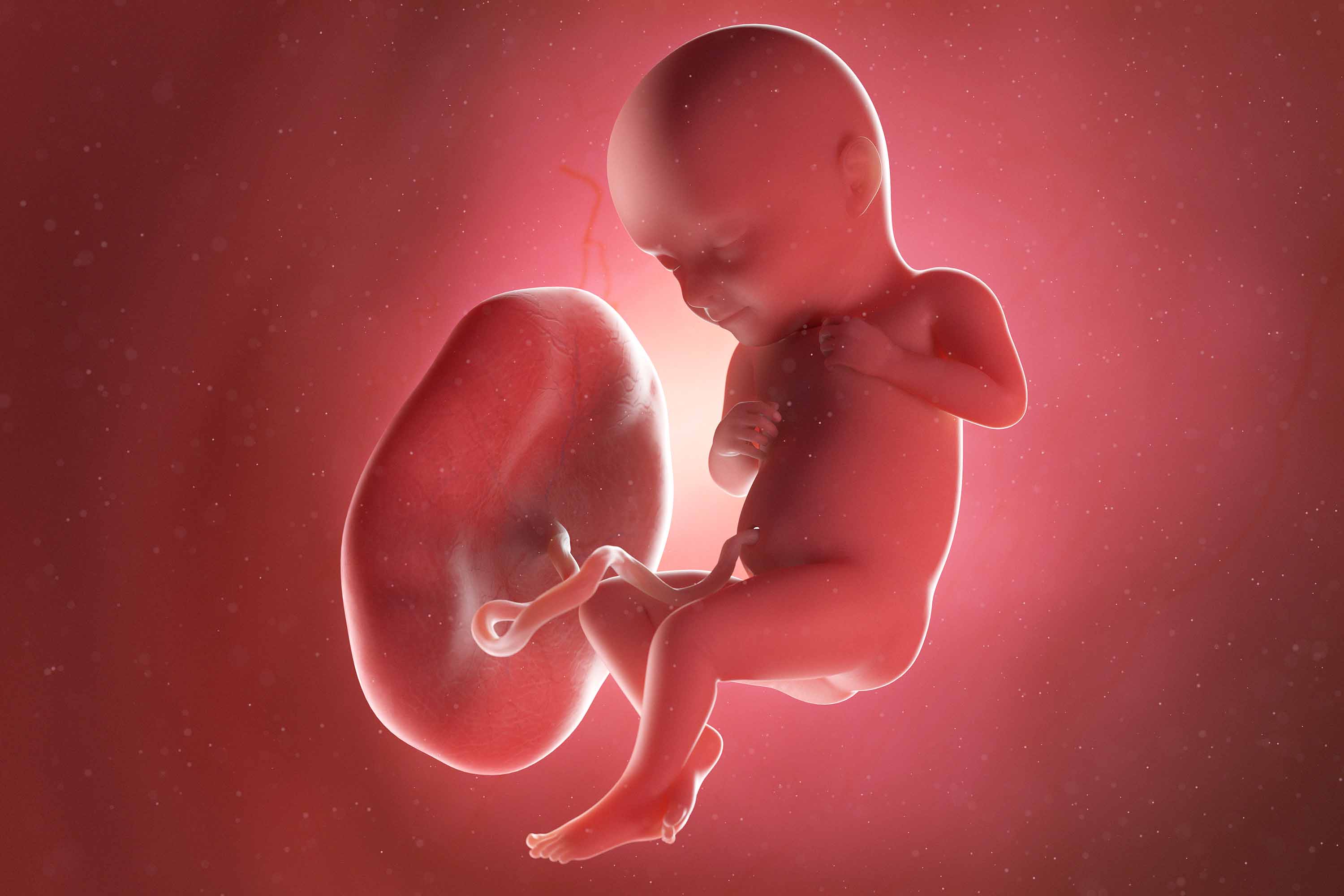 Nov 08, 2021
Mini-placentas: promising tools for studying early pregnancy and its complications
Despite its crucial role in healthy pregnancies, the placenta is one of the least understood organs in the human body. In a new study, Margherita Yayoi Turco and her colleagues compared the two main experimental models of the human placenta. The findings suggest that 3D clusters ...
Read More
Nov 05, 2021
Congratulations to the winners of the FMI Science Prizes 2021
Our three internal FMI Science Prizes were awarded last week during our Annual Meeting, which took place at the FMI this year. The Ed Fischer Prize, the Max Burger Prize and the Ruth Chiquet Prize recognize respectively the best thesis, the best postdoc study, and an innovative n...
Read More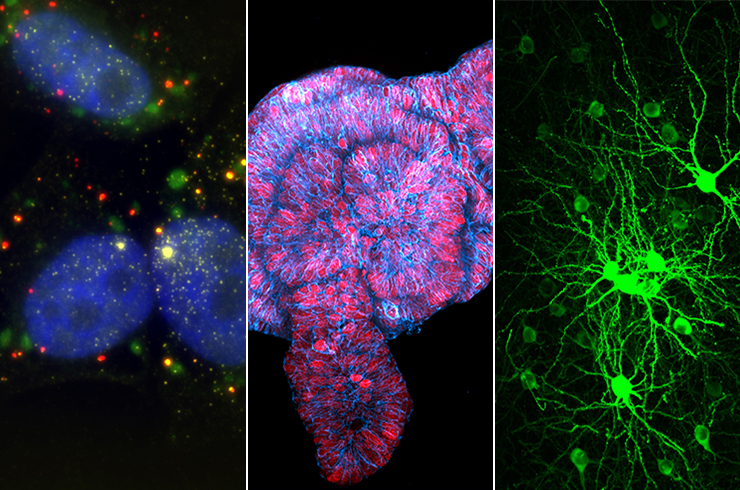 Nov 01, 2021
FMI research areas
Research themes at the FMI evolve, reflecting our scientific interests and goals. Following an internal review of our strengths and the definition of the most pressing biomedical questions that we aim to address, we have decided to evolve our research areas into: Genome Regulatio...
Read More
Oct 27, 2021
Research grant for Silvia Arber to investigate Parkinson's
Silvia Arber — group leader at the FMI and at the Biozentrum, University of Basel — and a team of international experts receive 8 million Swiss Francs from the Aligning Science Across Parkinson's (ASAP) initiative to investigate Parkinson's. The aim is to uncover how ...
Read More
Oct 05, 2021
Worm atlas could help crack mysteries in animal evolution
Researchers in the Friedrich group have contributed to create an atlas that links subcellular structures to gene expression in each cell of the sea worm Platynereis dumerilii, a key model organism for the study of development and evolution. The atlas will help researcher...
Read More
Aug 29, 2021
Charlotte Soneson wins Bioconductor Award 2021
Charlotte Soneson, a member of the FMI Computational Biology platform, has been awarded the Bioconductor Award 2021 that recognizes outstanding contributions to the Bioconductor project and community. The Bioconductor project is one of the major software collections for bioinform...
Read More
Aug 16, 2021
Spotlight on FMIers: Marco Pregnolato
Spotlight on FMIers showcases the lives, work and passions of the institute's researchers and support staff. This time, PhD student Marco Pregnolato tells us about his efforts to communicate science to the public and his dream of making a short film about climate change. Read More
Aug 02, 2021
From imaging neurons to measuring their true activity
Neuroscientists often use calcium imaging to analyze neuronal activity in the intact brain. But this method provides only an indirect and slow measure of action potential firing, creating the need to reliably reconstruct action potentials from calcium signals. Peter Rupprecht, a ...
Read More
Jul 26, 2021
More than just walking: a new role for core brain region
For decades, a key brain area called the mesencephalic locomotor region has been thought to merely regulate locomotion. Now, researchers in Silvia Arber's group have shown that the region is involved in much more than walking, as it contains distinct populations of neurons ...
Read More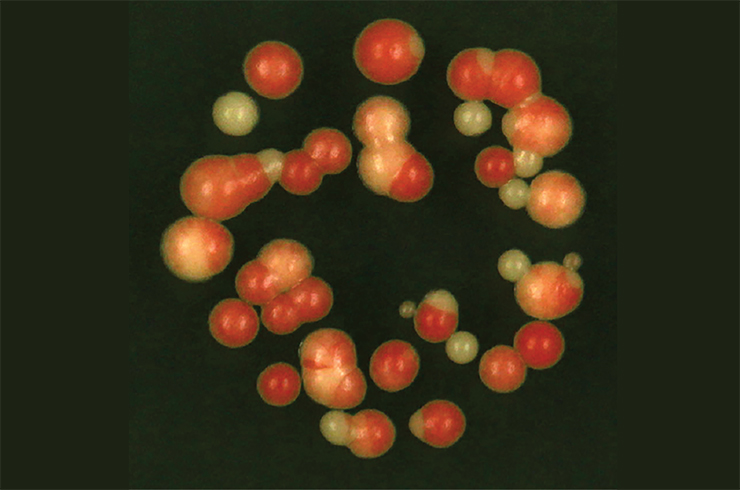 Jul 12, 2021
Homing in on how cells keep gene silencing in check
Long considered 'junk', non-coding RNAs have emerged as important regulators of diverse cellular processes, including the silencing of genes. Working in yeast, researchers from the Bühler group have identified more than 20 mutations that enable RNA-mediated gene ...
Read More
Jul 07, 2021
Researchers identify missing 'switch' that controls essential genes
Proteins known as transcription factors act as switches that regulate the expression of nearby genes, but the identity of some of these genetic levers has so far remained mysterious. Now, researchers from the Schübeler group have pinpointed a new switch that regulates essent...
Read More
Jul 06, 2021
Pico Caroni awarded 2021 Science Prize of the city of Basel
The governing council of Basel awarded this year's Science Prize of the city of Basel to Prof. Dr. Pico Caroni. The neurobiologist, who is a group leader at the FMI and professor of neurobiology at the University of Basel, is being honored for his life's work in basic neuroscienc...
Read More
Jun 29, 2021
How proteins bind "hidden" DNA
How can proteins bind DNA in the cell nucleus, where it is present in form of chromatin, tightly wrapped around histones and therefore mostly inaccessible? Recently, several studies began to uncover the various strategies used by DNA-binding proteins to solve this problem. In a C...
Read More
Jun 21, 2021
Mini-guts reveal crucial forces that shape the intestinal lining
Using miniature guts grown in a dish and 3D biophysical modelling, FMI researchers and their collaborators have uncovered the forces that give the intestinal wall its classic brushlike appearance. The findings can help to understand how the gut takes form during development &mdas...
Read More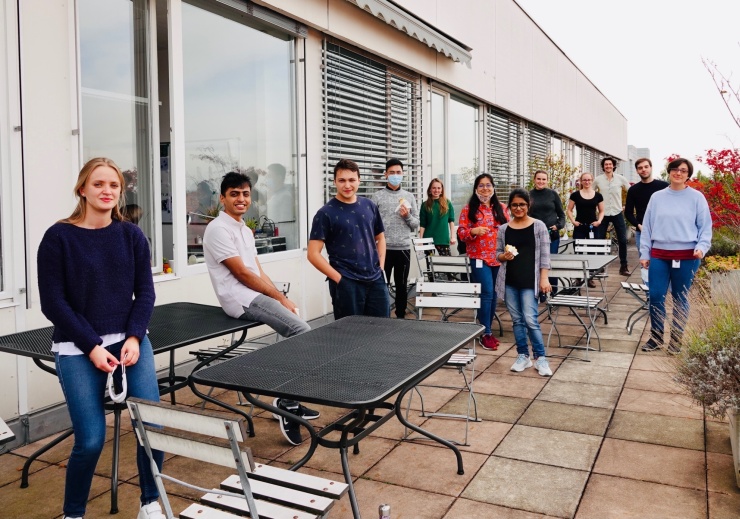 Jun 07, 2021
"Mentor matching" helps new PhD students get started during the pandemic
Starting a PhD can be daunting, especially during a pandemic, when uncertainty and social isolation can cause some extra emotional and logistical upheavals. That's why the FMI launched a 'mentor matching' initiative. By pairing senior PhD students with students ...
Read More
May 26, 2021
'Tug of war' between neurons tells the brain when to fear — and when not to be afraid
Fear protects us by making us alert to danger, but the persistence of fearful memories can lead to serious mental conditions. Now, an international team of researchers co-led by Andreas Lüthi has found that the activity of different cells in the brain's threat-detector...
Read More
May 05, 2021
Spotlight on FMIers: Gergely Tihanyi
Spotlight on FMIers showcases the lives, work and passions of the institute's researchers and support staff. This time, graduate student Gergely Tihanyi tells us about his love for food and cooking, and he shares his insights on the FMI Master Chef series — virtual ev...
Read More
Apr 28, 2021
In remembrance of Andrew Matus
It is with great sadness that we learned that Andrew Matus passed away on April 26 after a short illness, at the age of 79. Andrew was a group leader at the FMI for nearly 30 years and Titular Professor at the University of Basel. He made pioneering contributions to the field of ...
Read More
Apr 22, 2021
ERC Advanced Grant for Silvia Arber
This year's recipients of the prestigious Advanced Grants from the European Research Council (ERC) have been announced today. The neurobiologist Prof. Silvia Arber, research group leader at the Friedrich Miescher Institute and the Biozentrum of the University of Basel, is a...
Read More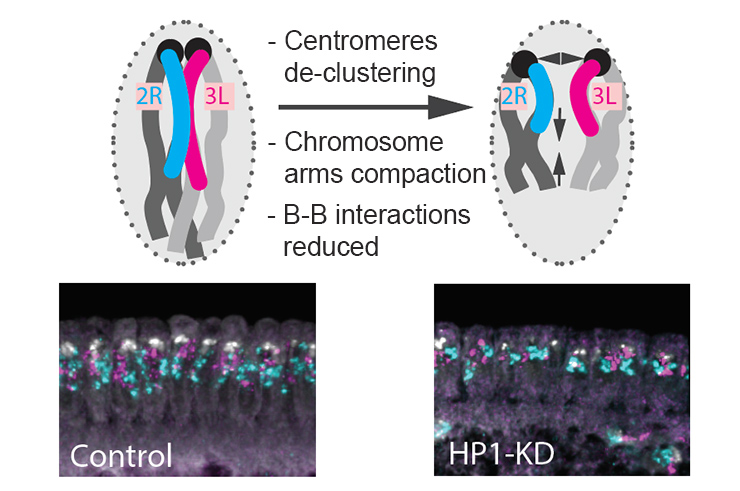 Apr 19, 2021
The architect of genome folding
The spatial organization of the genome is fundamental for the regulation of our genes and has to be established de novo during early embryogenesis. By combining powerful Drosophila genetics with 3D chromosome modelling, a collaboration between the Giorgetti group at the ...
Read More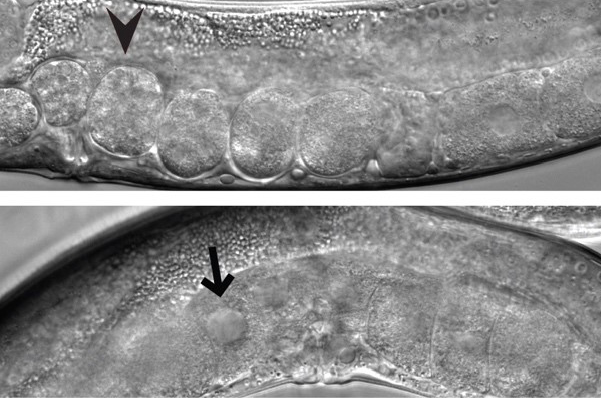 Apr 13, 2021
When two worlds meet: a protease that controls small RNA activity
The protection of genome integrity of germ cells is essential for animal fertility. Researchers from the Grosshans group characterized a defense mechanism against selfish genetic elements in the C. elegans germline. They identified a protein processing mechanism that con...
Read More
Apr 06, 2021
Congratulations to our fellowship winners
We are pleased to announce the latest FMI winners of prestigious research fellowships, including EMBO, Maria Sklodowska-Curie Actions (MSCA), Human Frontier Science Program (HFSP) and Boehringer Ingelheim Funds (BIF). These grants, targeted at postdocs (and students for BIF), are...
Read More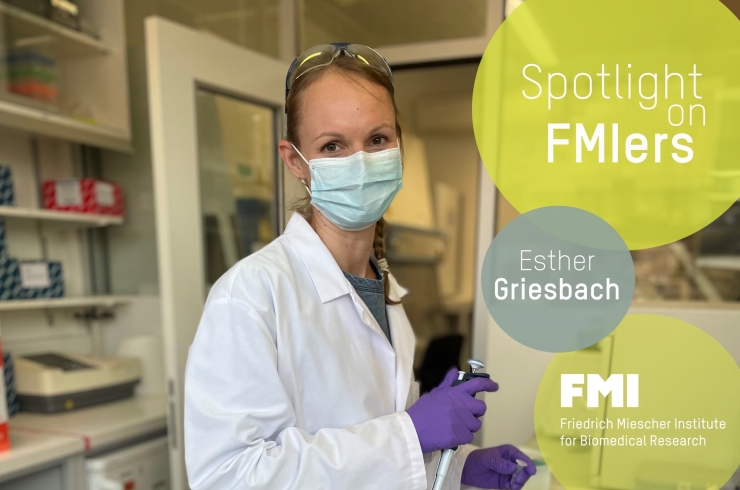 Mar 17, 2021
Spotlight on FMIers: Esther Griesbach
Spotlight on FMIers is a new series that showcases the lives, work and passions of the institute's researchers and support staff. In the first interview of the series, Esther Griesbach, a postdoctoral fellow in the group of Jeffrey Chao, tells us about herself, the fascinat...
Read More
Mar 03, 2021
'Brain state' behind social interaction uncovered
The brain's emotion-processing center — the amygdala — is one of several brain regions involved in social behavior. But the exact role that this almond-shaped structure plays in the so-called 'social brain' remains mysterious. Now, the Lüthi gro...
Read More
Feb 18, 2021
New-found molecular signature keeps key genes ready for action
During development, scores of molecular signals prod cells to take on specialized identities and functions. In response to some of these signals, the cellular machinery awakens specific genes called 'immediate early genes' within minutes. The Rijli group has now ident...
Read More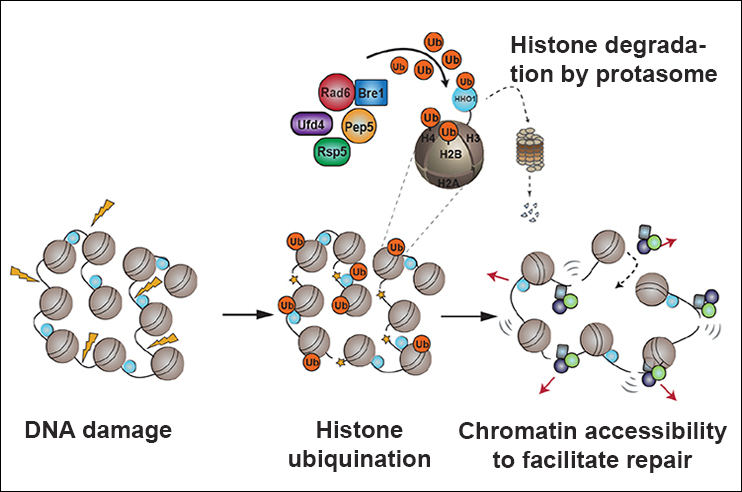 Feb 16, 2021
Extensive remodeling of chromatin after DNA damage
In eukaryotes, histones are often modified and evicted at site of DNA double-strand breaks in order to facilitate end-resection and break repair. Together with the protein analysis facility of the FMI, the Gasser group has quantified massive changes in the chromatin associated pr...
Read More
Feb 08, 2021
Chromatin remodelers never rest to keep our genome open
Chromatin remodelers are needed to take nucleosomes away from DNA in order to make room for transcription factors to bind, and regulate the activity of our genes. It has been unclear how dynamic this process is. Researchers from the Schübeler group now revealed that active r...
Read More
Feb 01, 2021
A key regulator for humoral immunity and B lymphoma
The generation of antibodies in B-cells takes place in a dynamic structure that forms during infections, the germinal center (GC). The formation of GCs lays at the heart of the immune response; this process is highly regulated and not fully understood yet. The Matthias group now ...
Read More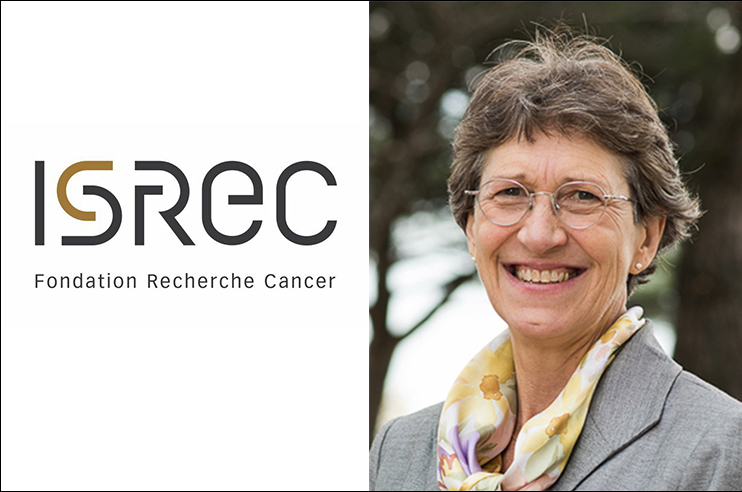 Jan 28, 2021
Susan Gasser elected director of the ISREC Foundation
FMI Director Emeritus and Group Leader Emeritus, Susan Gasser, has been elected director of the Foundation of the Swiss Institute for Experimental Cancer (ISREC) by the Foundation Council. The ISREC Foundation has contributed to significant discoveries in oncology, and actively a...
Read More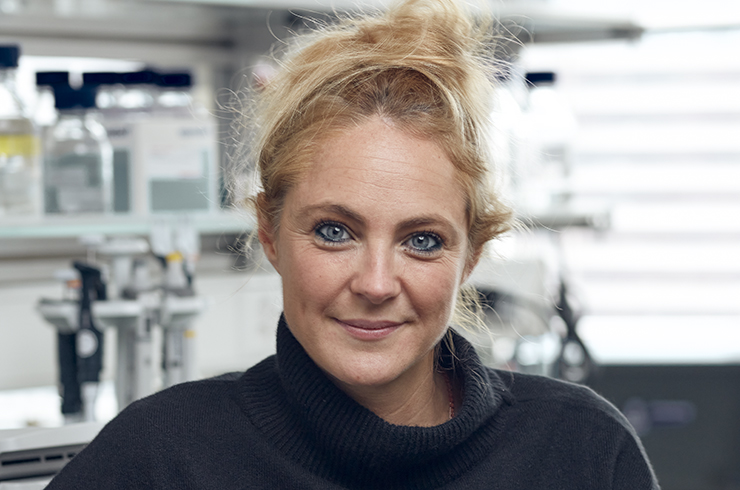 Jan 25, 2021
Prisca Liberali awarded prestigious Friedrich Miescher Award
FMI group leader Prisca Liberali, who is also a Professor at the University of Basel, receives the Friedrich Miescher Award 2021 for her research on design principles of tissue organization. The Friedrich Miescher Award is awarded yearly to a young scientist based in Switzerland ...
Read More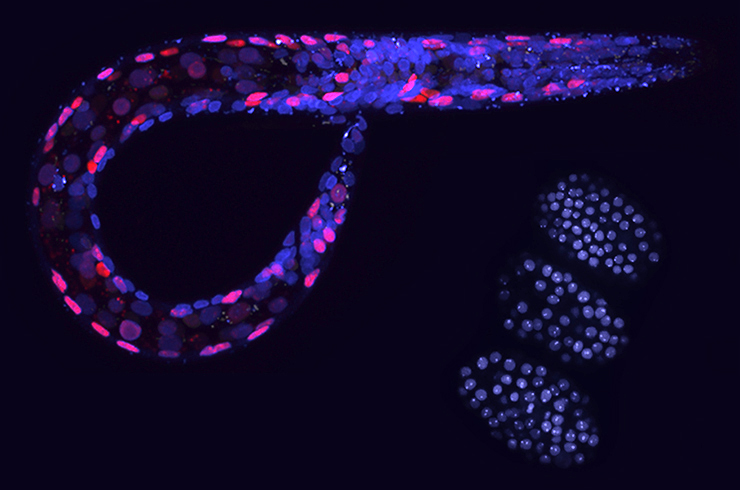 Jan 14, 2021
Protecting the genome from transposon activation
Transposons are foreign DNA elements capable of random insertion into the genome, an event that can be very dangerous for a cell. Their activity must be silenced to maintain genomic integrity, which is primarily achieved by H3K9me3-mediated repression. Researchers from the Gasser...
Read More
Jan 06, 2021
Neuronal circuits for fine motor skills
Writing, driving a screw or throwing darts are only some of the activities that demand a high level of skill. How the brain masters such exquisite movements has now been described in Nature by the group of Silvia Arber. The researchers revealed the existence of a map of brainstem...
Read More
To see news from previous/other years, please go to the top of this page and select the year and/or the group.