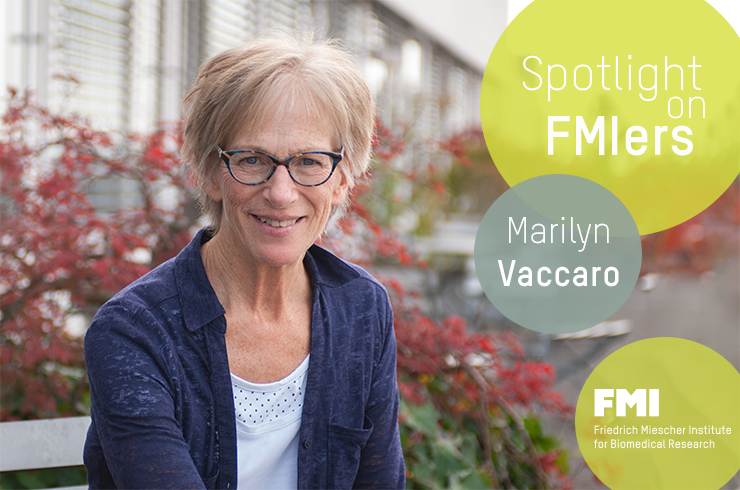 Oct 25, 2022
Spotlight on FMIers: Marilyn Vaccaro
At the FMI, about 25 staff in Administration — from grant experts to facility managers — offer scientists support so that researchers can focus on their science. Human Resources associate Marilyn Vaccaro started working at the FMI in 1987, when personal computers were...
Read More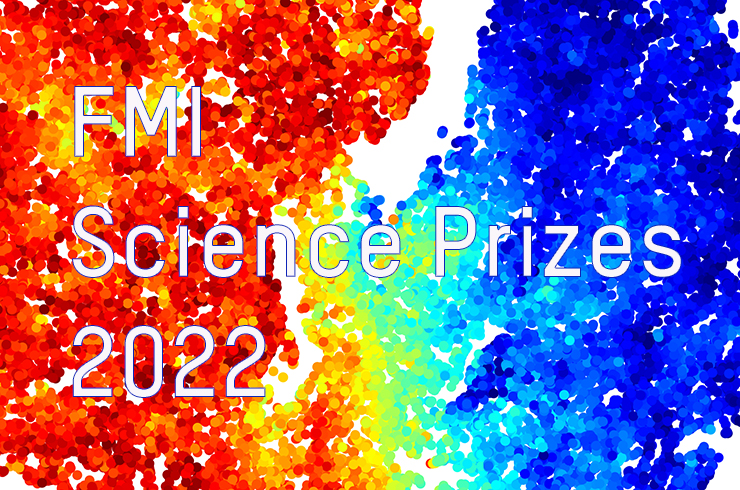 Sep 26, 2022
FMI science prizes — winners 2022
The three FMI internal science prizes are awarded yearly and recognize respectively the best thesis, the best postdoc study and an ingenious new method or tool. The prizes 2022 were awarded last week at the FMI Annual Meeting, in Grindelwald, in the Swiss Alps. Read more about th...
Read More
Sep 15, 2022
Elements of scientific success
FMI Director Dirk Schübeler is one of the four top scientists who were interviewed for a Novartis live.magazine article about the elements of scientific success. Schübeler expresses his concern that researchers in Switzerland – notably at the FMI – do not ha...
Read More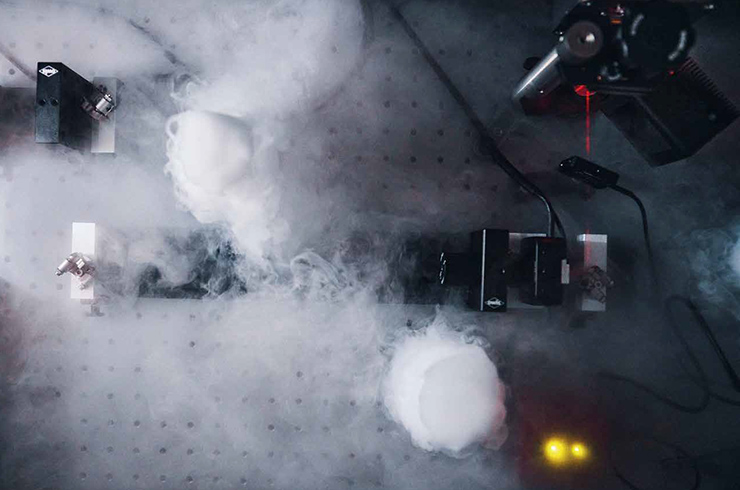 Aug 22, 2022
Jumping into the unknown
Prisca Liberali and her team have developed new tools to study how cells self-organize into systems, paving the way for a deeper understanding of biology and medicine. Risk-taking and a keen sense of competition have served Liberali as a compass in her scientific quest, which, sh...
Read More
Aug 08, 2022
Filippo Rijli elected to Accademia Nazionale dei Lincei
Filippo M. Rijli, group leader at the FMI and Professor in Neurobiology at the University of Basel, has been elected Member of the Italian Accademia Nazionale dei Lincei, one the world's oldest and most prestigious scientific academies....
Read More
Jul 21, 2022
Spotlight on FMIers: the PhD reps
One of the missions of the FMI is to offer talented young scientists from all over the world the opportunity to engage in cutting-edge research and become future leaders in academia, industry and other sectors. The FMI's PhD student body is represented by six representative...
Read More
Jun 29, 2022
Video: Watching how cells deal with stress
FMI researchers developed an imaging approach that allowed them to visualize individual molecules involved in the cell's response to stress. Watch this video to find out more....
Read More
Jun 24, 2022
Prisca Liberali awarded EMBO Gold Medal 2022
Prisca Liberali, a research group leader at the FMI and Professor at the University of Basel, receives the Gold Medal of the European Molecular Biology Organization (EMBO). She is recognized for her exceptional contributions to understanding the formation of intestinal organoids ...
Read More
Jun 20, 2022
Andreas Lüthi receives SNSF Advanced Grant
Andreas Lüthi has been awarded a highly endowed Advanced Grant from the Swiss National Science Foundation (SNSF). This new transitional grant scheme is aimed at researchers who intended to apply for an ERC grant. Lüthi's project addresses the fundamental question ...
Read More
Jun 13, 2022
Spotlight on FMIers: Iskra Katic
At first glance, Caenorhabditis elegans, or C. elegans for short, isn't exactly awe-inspiring. This transparent roundworm, about 1 millimeter long, is essentially a set of liquid-filled tubes surrounded by a flexible exoskeleton; its huge gut starts at one...
Read More
Jun 07, 2022
How animals reach their correct size
Even small differences in how fast animals grow during development can sum up to large differences in their adult body size. Nevertheless, adults of the same species are usually nearly identical in size. Benjamin Towbin, a postdoc in the Grosshans lab who is now at Uni Bern, disc...
Read More
May 16, 2022
What it is like to be a researcher
Over 200 high school students visited the FMI to learn more about biomedical research and the everyday life of a researcher. The goal of the event was to help the student better understand what it really means to work in research so that they can take more informed decisions abou...
Read More
May 11, 2022
Thwarting cellular enzyme can fight viral infections
FMI researchers have identified a synthetic protein that dampens the activity of a cellular pathway involved in viral infection. The findings could help to develop drugs that combat viruses such as influenza A and Zika....
Read More
Apr 26, 2022
Nicolas Thomä receives the Otto Naegeli Prize 2022
Nicolas Thomä, a research group leader at the Friedrich Miescher Institute for Biomedical Research (FMI) in Basel, receives the Otto Naegeli Prize for Medical Research, one of the most prestigious scientific awards in Switzerland. Thomä is recognized for his groundbreak...
Read More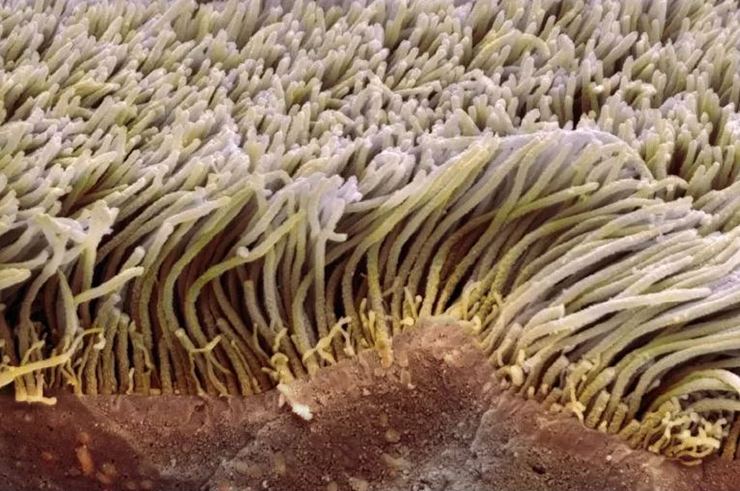 Apr 20, 2022
Structural insights into the assembly of cilia
Cilia, the little "hairs" attached to almost all cells of the human body, play a role in various cellular functions and cause diseases called ciliopathies when they are defective. Researchers from the group of Patrick Matthias and the FMI Structural Biology platform d...
Read More
Apr 13, 2022
Enhancer-promoter interactions — distance matters
When and where a gene is transcribed in a living organism often depends on its physical interactions with distal genomic regulatory regions called enhancers. Researchers in the group of Luca Giorgetti have thrown light on how such interactions control transcription thanks to a no...
Read More
Mar 31, 2022
Enlightening the brain's circuitry
For nearly 50 years FMI Neurobiology has played a crucial role in shedding light on neuronal circuits that program how we behave, learn, and remember. In particular, neurobiologists at the FMI contributed – and are still contributing – to providing answers to a fundam...
Read More
Mar 22, 2022
Community-based initiative improves reproducibility in microscopy and imaging
Researchers from the FMI Facility for Advanced Imaging and Microscopy (FAIM) are drivers of a large-scale international initiative dedicated to improving quality assessment and quality control in light microscopy. Recently, the workgroup chaired by the Head of FAIM delivered the ...
Read More
Mar 03, 2022
Brain Prize 2022 for Silvia Arber
Silvia Arber from the FMI and the Biozentrum, University of Basel receives the Brain Prize 2022, the world's largest neuroscience Prize. With this award, the Lundbeck Foundation recognizes this year's three prize winners for their pioneering research into the neuronal circu...
Read More
Feb 28, 2022
Familiar objects can prevent autism-like behaviors in mouse model
The emergence of autism traits can result from different factors, such as a person's environment and genetic background. FMI researchers and their Novartis collaborators showed that exposing mice with an autism mutation to a new environment can trigger autism-like behaviors...
Read More
Feb 16, 2022
A "resolution revolution": how cryo-EM accelerates biomedicine and drug discovery
Cryo-electron microscopy, or cryo-EM for short, has revolutionized the way scientists image the smallest of structures. In a short video, the heads of the joint Novartis-FMI cryo-EM center discuss how the technique is advancing biomedical research and drug discovery, and where th...
Read More
Feb 04, 2022
Spotlight on FMIers: Gisèle Ferrand
To discover the molecular mechanisms of health and disease, some FMI researchers use animals such as mice and fish. This animal research will help to understand the causes of conditions including cancer, Parkinson's disease and psychiatric disorders, paving the way to new d...
Read More
Jan 27, 2022
Congratulations to our fellowship winners
Three FMI postdoctoral researchers were among the recipients of the prestigious EMBO postdoctoral fellowships, autumn 2021 selection. In addition, an FMI student was recently awarded a Boehringer Ingelheim Fonds (BIF) fellowship. Read on to learn more about these researchers and ...
Read More
Jan 06, 2022
The neuronal mechanism behind motivation
Our actions are motivated by the goals we want to achieve. However, little is known about the mechanism in our brains that allow us to make the right decisions to reach our goals. Researchers in the Lüthi lab now identified the sequence of events taking place in a mouse brai...
Read More
Dec 23, 2021
How neurons that wire together fire together
For amplifying sensory stimuli quickly and accurately, neuronal circuits require specific wiring. Some 70 years ago, the compelling idea that "neurons that fire together wire together" emerged. Yet, in computational models, neurons that wire together tend to succumb t...
Read More
Dec 10, 2021
Mechanical forces shape the 'immortal' Hydra
Hydras are tiny creatures with regenerative superpowers: they can renew their stem cells and replace damaged body parts in only a few days. Now, researchers in the Tsiairis group have found that mechanical forces turn on key genes as the mighty Hydras regenerate their entire bodi...
Read More
Dec 07, 2021
How sound changes sight
When we learn to associate an auditory stimulus with a visual stimulus, the perception of that visual stimulus changes, but this phenomenon is not well understood. For the first time, the Keller group has now identified a mechanism in the brain that enables auditory information t...
Read More
Dec 02, 2021
Uterine atlas can lead to better models of the womb, provide insights into diseases
In the quest to study the womb and its role in reproductive health, researchers in the Turco lab and their collaborators have generated a cellular map of the human uterus and of endometrial organoids — lab-grown models of the womb's lining. The atlas, which is the mos...
Read More
Nov 24, 2021
Studying the understudied in human biology: a chat with Margherita Yayoi Turco
Margherita Yayoi Turco is FMI's newest group leader, leading a team of researchers who will investigate how the placenta develops and works together with the mother's uterus during early pregnancy. She talks about her fascination with conservation biology, why 3D clus...
Read More
Nov 19, 2021
Eccellenza Fellowship for Friedemann Zenke
FMI group leader Friedemann Zenke receives an Eccellenza Professorial Fellowship from the Swiss National Science Foundation (SNSF). These recognitions are awarded yearly to outstanding independent researchers who aspire to a permanent professorship....
Read More
Nov 16, 2021
Susan Gasser receives honorary doctorate from the University of Fribourg
Susan Gasser, former FMI director and professor emeritus of molecular biology at the University of Basel, has been awarded an honorary doctorate by the University of Fribourg....
Read More
Nov 15, 2021
A histone modification essential for tissue integrity
Chemical modifications of histones, the small proteins around which DNA is wrapped, are known to affect gene expression. In a study conducted in C. elegans, researchers from the Gasser group show that the defining modification of the tightly packed form of DNA called het...
Read More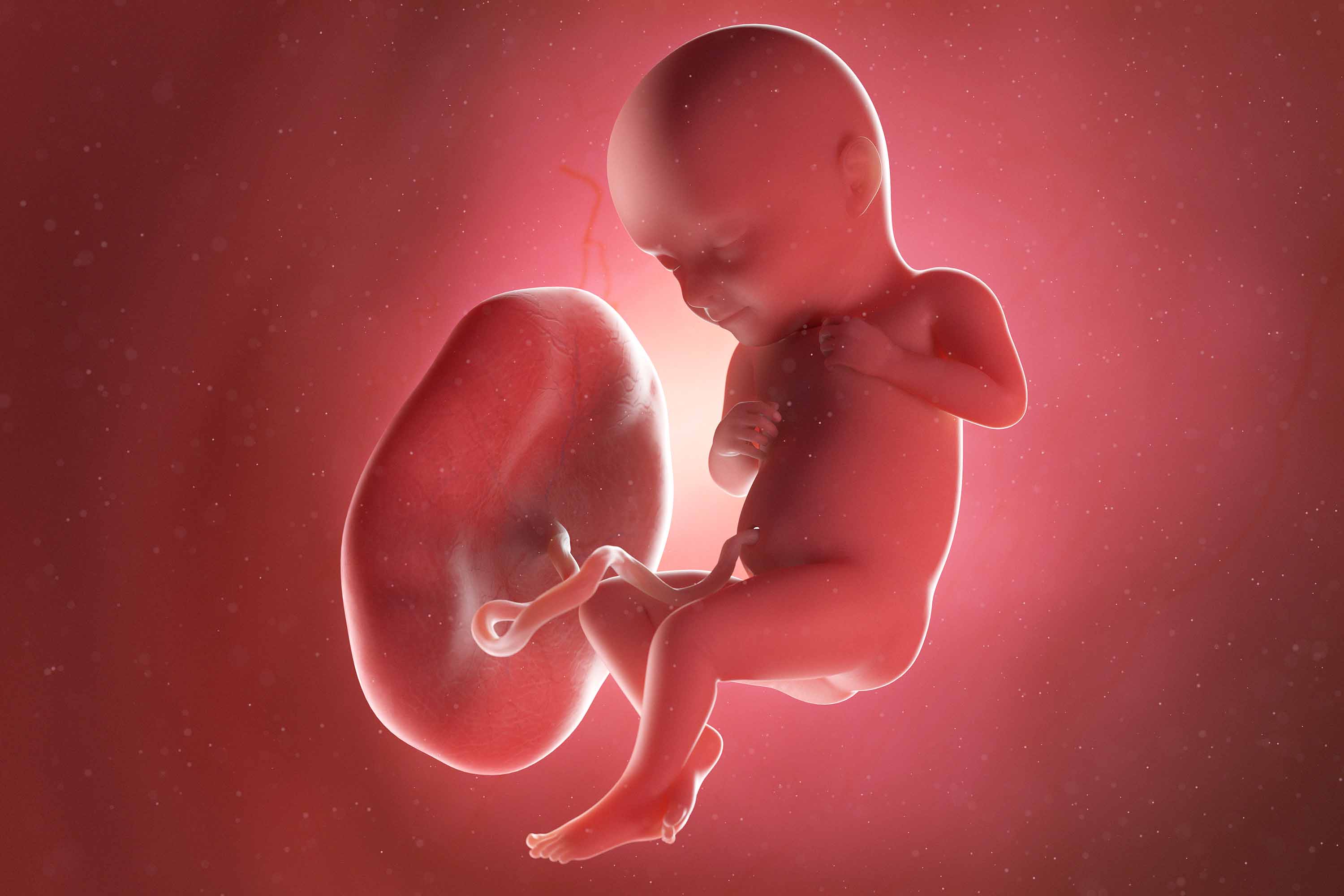 Nov 08, 2021
Mini-placentas: promising tools for studying early pregnancy and its complications
Despite its crucial role in healthy pregnancies, the placenta is one of the least understood organs in the human body. In a new study, Margherita Yayoi Turco and her colleagues compared the two main experimental models of the human placenta. The findings suggest that 3D clusters ...
Read More
Nov 05, 2021
Congratulations to the winners of the FMI Science Prizes 2021
Our three internal FMI Science Prizes were awarded last week during our Annual Meeting, which took place at the FMI this year. The Ed Fischer Prize, the Max Burger Prize and the Ruth Chiquet Prize recognize respectively the best thesis, the best postdoc study, and an innovative n...
Read More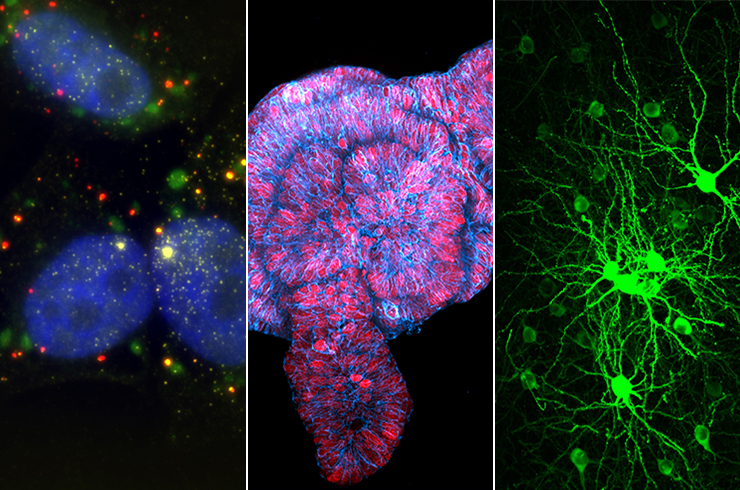 Nov 01, 2021
FMI research areas
Research themes at the FMI evolve, reflecting our scientific interests and goals. Following an internal review of our strengths and the definition of the most pressing biomedical questions that we aim to address, we have decided to evolve our research areas into: Genome Regulatio...
Read More
Oct 27, 2021
Research grant for Silvia Arber to investigate Parkinson's
Silvia Arber — group leader at the FMI and at the Biozentrum, University of Basel — and a team of international experts receive 8 million Swiss Francs from the Aligning Science Across Parkinson's (ASAP) initiative to investigate Parkinson's. The aim is to uncover how ...
Read More
Oct 05, 2021
Worm atlas could help crack mysteries in animal evolution
Researchers in the Friedrich group have contributed to create an atlas that links subcellular structures to gene expression in each cell of the sea worm Platynereis dumerilii, a key model organism for the study of development and evolution. The atlas will help researcher...
Read More
Aug 29, 2021
Charlotte Soneson wins Bioconductor Award 2021
Charlotte Soneson, a member of the FMI Computational Biology platform, has been awarded the Bioconductor Award 2021 that recognizes outstanding contributions to the Bioconductor project and community. The Bioconductor project is one of the major software collections for bioinform...
Read More
Aug 16, 2021
Spotlight on FMIers: Marco Pregnolato
Spotlight on FMIers showcases the lives, work and passions of the institute's researchers and support staff. This time, PhD student Marco Pregnolato tells us about his efforts to communicate science to the public and his dream of making a short film about climate change. Read More
Aug 02, 2021
From imaging neurons to measuring their true activity
Neuroscientists often use calcium imaging to analyze neuronal activity in the intact brain. But this method provides only an indirect and slow measure of action potential firing, creating the need to reliably reconstruct action potentials from calcium signals. Peter Rupprecht, a ...
Read More
Jul 26, 2021
More than just walking: a new role for core brain region
For decades, a key brain area called the mesencephalic locomotor region has been thought to merely regulate locomotion. Now, researchers in Silvia Arber's group have shown that the region is involved in much more than walking, as it contains distinct populations of neurons ...
Read More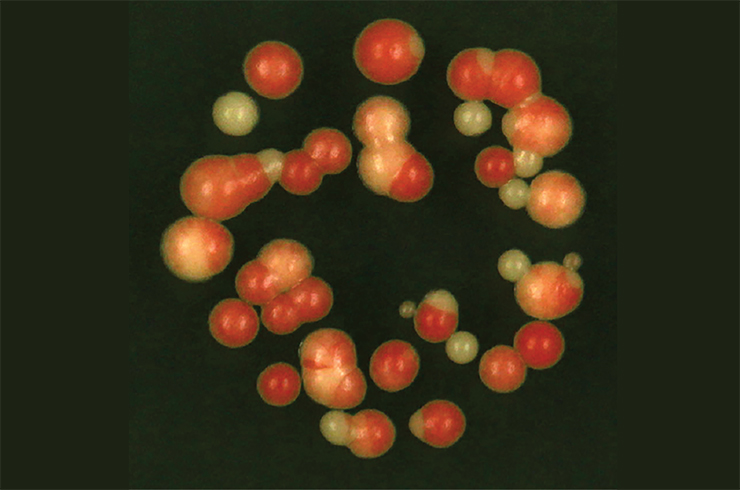 Jul 12, 2021
Homing in on how cells keep gene silencing in check
Long considered 'junk', non-coding RNAs have emerged as important regulators of diverse cellular processes, including the silencing of genes. Working in yeast, researchers from the Bühler group have identified more than 20 mutations that enable RNA-mediated gene ...
Read More
Jul 07, 2021
Researchers identify missing 'switch' that controls essential genes
Proteins known as transcription factors act as switches that regulate the expression of nearby genes, but the identity of some of these genetic levers has so far remained mysterious. Now, researchers from the Schübeler group have pinpointed a new switch that regulates essent...
Read More
Jul 06, 2021
Pico Caroni awarded 2021 Science Prize of the city of Basel
The governing council of Basel awarded this year's Science Prize of the city of Basel to Prof. Dr. Pico Caroni. The neurobiologist, who is a group leader at the FMI and professor of neurobiology at the University of Basel, is being honored for his life's work in basic neuroscienc...
Read More
Jun 29, 2021
How proteins bind "hidden" DNA
How can proteins bind DNA in the cell nucleus, where it is present in form of chromatin, tightly wrapped around histones and therefore mostly inaccessible? Recently, several studies began to uncover the various strategies used by DNA-binding proteins to solve this problem. In a C...
Read More
Jun 21, 2021
Mini-guts reveal crucial forces that shape the intestinal lining
Using miniature guts grown in a dish and 3D biophysical modelling, FMI researchers and their collaborators have uncovered the forces that give the intestinal wall its classic brushlike appearance. The findings can help to understand how the gut takes form during development &mdas...
Read More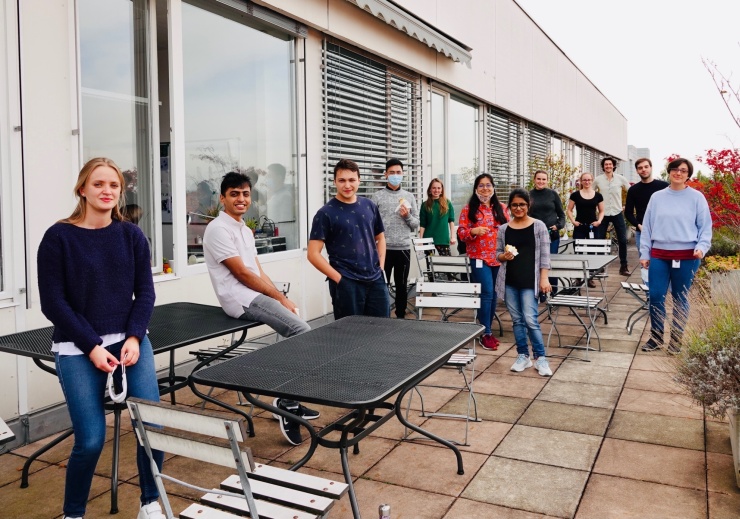 Jun 07, 2021
"Mentor matching" helps new PhD students get started during the pandemic
Starting a PhD can be daunting, especially during a pandemic, when uncertainty and social isolation can cause some extra emotional and logistical upheavals. That's why the FMI launched a 'mentor matching' initiative. By pairing senior PhD students with students ...
Read More
May 26, 2021
'Tug of war' between neurons tells the brain when to fear — and when not to be afraid
Fear protects us by making us alert to danger, but the persistence of fearful memories can lead to serious mental conditions. Now, an international team of researchers co-led by Andreas Lüthi has found that the activity of different cells in the brain's threat-detector...
Read More
May 05, 2021
Spotlight on FMIers: Gergely Tihanyi
Spotlight on FMIers showcases the lives, work and passions of the institute's researchers and support staff. This time, graduate student Gergely Tihanyi tells us about his love for food and cooking, and he shares his insights on the FMI Master Chef series — virtual ev...
Read More
Apr 28, 2021
In remembrance of Andrew Matus
It is with great sadness that we learned that Andrew Matus passed away on April 26 after a short illness, at the age of 79. Andrew was a group leader at the FMI for nearly 30 years and Titular Professor at the University of Basel. He made pioneering contributions to the field of ...
Read More
Apr 22, 2021
ERC Advanced Grant for Silvia Arber
This year's recipients of the prestigious Advanced Grants from the European Research Council (ERC) have been announced today. The neurobiologist Prof. Silvia Arber, research group leader at the Friedrich Miescher Institute and the Biozentrum of the University of Basel, is a...
Read More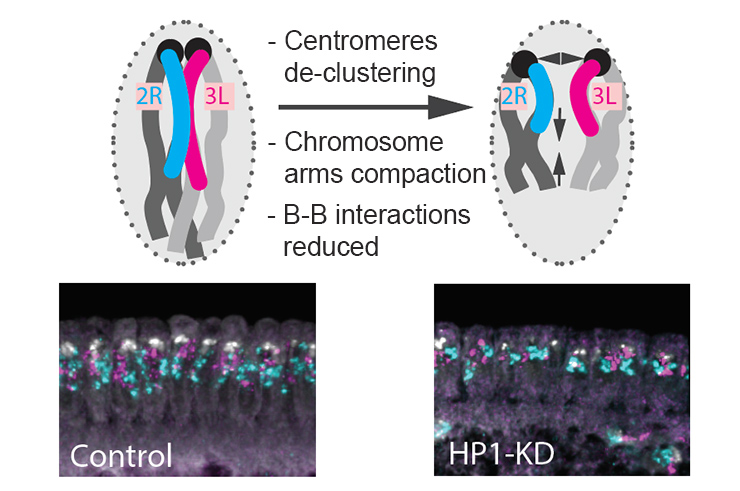 Apr 19, 2021
The architect of genome folding
The spatial organization of the genome is fundamental for the regulation of our genes and has to be established de novo during early embryogenesis. By combining powerful Drosophila genetics with 3D chromosome modelling, a collaboration between the Giorgetti group at the ...
Read More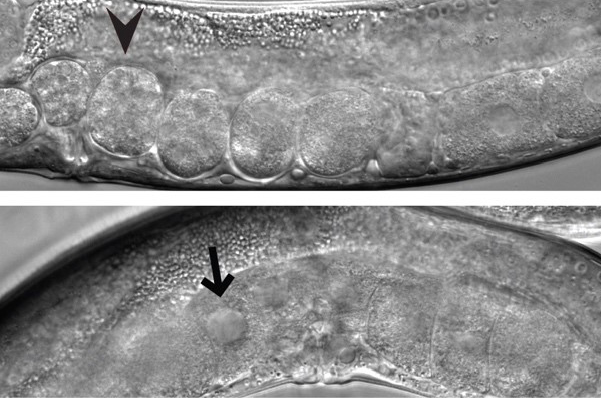 Apr 13, 2021
When two worlds meet: a protease that controls small RNA activity
The protection of genome integrity of germ cells is essential for animal fertility. Researchers from the Grosshans group characterized a defense mechanism against selfish genetic elements in the C. elegans germline. They identified a protein processing mechanism that con...
Read More
Apr 06, 2021
Congratulations to our fellowship winners
We are pleased to announce the latest FMI winners of prestigious research fellowships, including EMBO, Maria Sklodowska-Curie Actions (MSCA), Human Frontier Science Program (HFSP) and Boehringer Ingelheim Funds (BIF). These grants, targeted at postdocs (and students for BIF), are...
Read More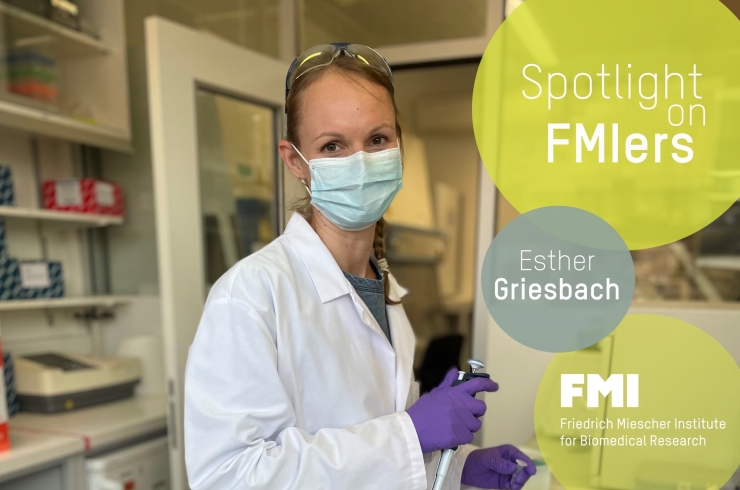 Mar 17, 2021
Spotlight on FMIers: Esther Griesbach
Spotlight on FMIers is a new series that showcases the lives, work and passions of the institute's researchers and support staff. In the first interview of the series, Esther Griesbach, a postdoctoral fellow in the group of Jeffrey Chao, tells us about herself, the fascinat...
Read More
Mar 03, 2021
'Brain state' behind social interaction uncovered
The brain's emotion-processing center — the amygdala — is one of several brain regions involved in social behavior. But the exact role that this almond-shaped structure plays in the so-called 'social brain' remains mysterious. Now, the Lüthi gro...
Read More
Feb 18, 2021
New-found molecular signature keeps key genes ready for action
During development, scores of molecular signals prod cells to take on specialized identities and functions. In response to some of these signals, the cellular machinery awakens specific genes called 'immediate early genes' within minutes. The Rijli group has now ident...
Read More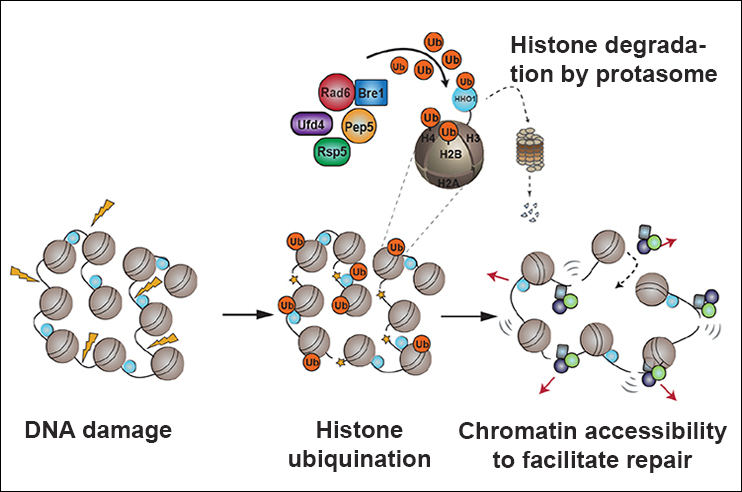 Feb 16, 2021
Extensive remodeling of chromatin after DNA damage
In eukaryotes, histones are often modified and evicted at site of DNA double-strand breaks in order to facilitate end-resection and break repair. Together with the protein analysis facility of the FMI, the Gasser group has quantified massive changes in the chromatin associated pr...
Read More
Feb 08, 2021
Chromatin remodelers never rest to keep our genome open
Chromatin remodelers are needed to take nucleosomes away from DNA in order to make room for transcription factors to bind, and regulate the activity of our genes. It has been unclear how dynamic this process is. Researchers from the Schübeler group now revealed that active r...
Read More
Feb 01, 2021
A key regulator for humoral immunity and B lymphoma
The generation of antibodies in B-cells takes place in a dynamic structure that forms during infections, the germinal center (GC). The formation of GCs lays at the heart of the immune response; this process is highly regulated and not fully understood yet. The Matthias group now ...
Read More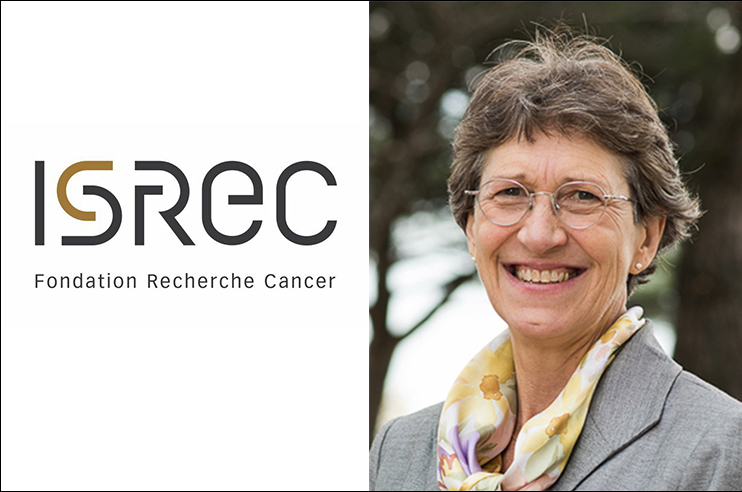 Jan 28, 2021
Susan Gasser elected director of the ISREC Foundation
FMI Director Emeritus and Group Leader Emeritus, Susan Gasser, has been elected director of the Foundation of the Swiss Institute for Experimental Cancer (ISREC) by the Foundation Council. The ISREC Foundation has contributed to significant discoveries in oncology, and actively a...
Read More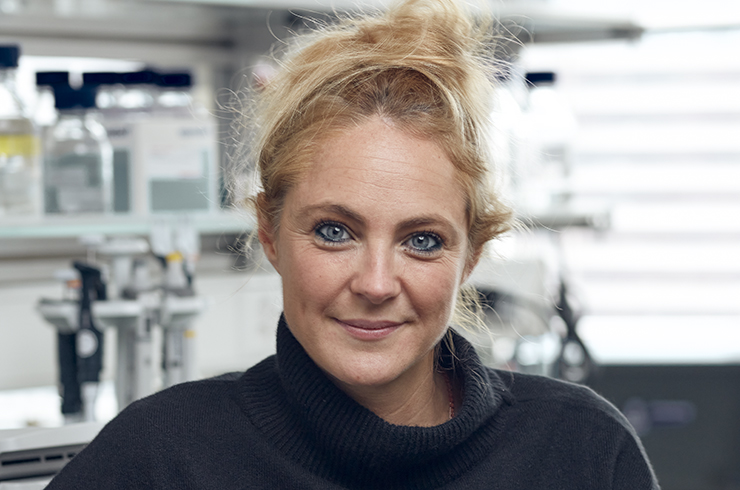 Jan 25, 2021
Prisca Liberali awarded prestigious Friedrich Miescher Award
FMI group leader Prisca Liberali, who is also a Professor at the University of Basel, receives the Friedrich Miescher Award 2021 for her research on design principles of tissue organization. The Friedrich Miescher Award is awarded yearly to a young scientist based in Switzerland ...
Read More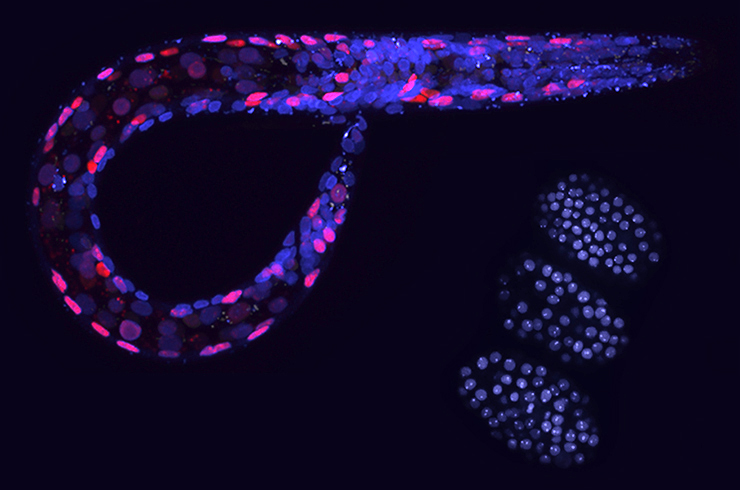 Jan 14, 2021
Protecting the genome from transposon activation
Transposons are foreign DNA elements capable of random insertion into the genome, an event that can be very dangerous for a cell. Their activity must be silenced to maintain genomic integrity, which is primarily achieved by H3K9me3-mediated repression. Researchers from the Gasser...
Read More
Jan 06, 2021
Neuronal circuits for fine motor skills
Writing, driving a screw or throwing darts are only some of the activities that demand a high level of skill. How the brain masters such exquisite movements has now been described in Nature by the group of Silvia Arber. The researchers revealed the existence of a map of brainstem...
Read More
Dec 23, 2020
Did you know? 10 facts about the FMI
Throughout 2020, we celebrated the 50th Anniversary of the FMI across our social media channels with a series of 'Did you know?' facts about our history. The highlights detail our founding, major achievements, and the key turning points in the evolution of the scienti...
Read More
Dec 14, 2020
Thinking afresh about how cells respond to stress
Just like people, cells get stressed too. A sudden drop in oxygen, overheating, or toxins can trigger a cascade of molecular changes that lead cells to stop growing, produce stress-protective factors, and form stress granules – proteins and RNA molecules huddled together in...
Read More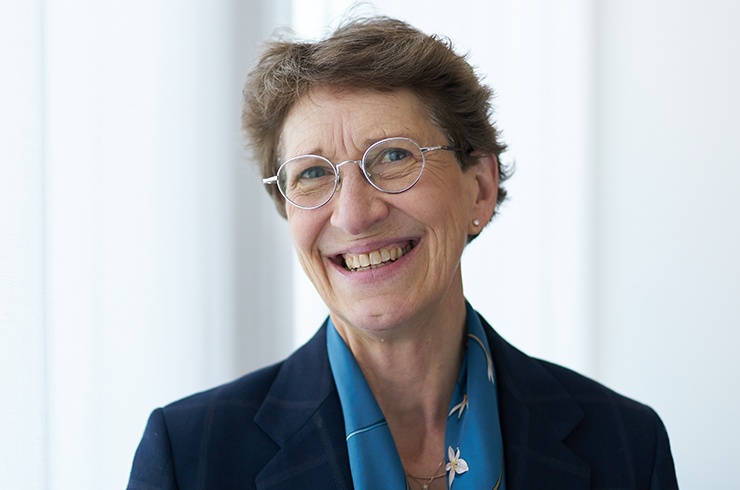 Dec 07, 2020
Interview with Susan Gasser, FMI Director Emeritus
Susan Gasser is a world-leading scientist in the field of genome biology and has been involved in guiding science policy and institutes across Europe. She was the FMI Director for 15 years, from 2004 until 2019. Still a group leader at the FMI, she will close her lab at the end ...
Read More
Nov 26, 2020
Foreign vs. own DNA: How an innate immune sensor tells friend from foe
How do molecules involved in activating our immune system discriminate between our own DNA and foreign pathogens? Researchers from the Thomä group, in collaboration with the EPFL, deciphered the structural and functional basis of a DNA-sensing molecule when it comes in conta...
Read More
Nov 02, 2020
Building artificial neural networks inspired by the brain
The requirements of real biological neural networks are modest compared to the complex deep neural networks used in machine learning, which come with substantial memory and energy demands. The Zenke group has developed a new method in machine learning called Neural Tangent Transf...
Read More
Oct 21, 2020
How the visual cortex combines movement and vision
The Keller group had previously shown that the coupling of sensory and motor experience was critical for normal sensorimotor processing. The researchers have now identified the particular subset of cortical neurons responsible for computing mismatches between what we expect to se...
Read More
Oct 08, 2020
Intestinal regeneration: lessons from organoid research
Intestinal organoids recapitulate not only the structure of intestinal epithelium but also its ability to regenerate following damage. Using this research tool, the group of Prisca Liberali unraveled mechanisms orchestrating organoid formation and intestinal regeneration with a u...
Read More
Sep 24, 2020
Histone degradation after DNA damage enhances repair
DNA damage can occur anywhere in the genome, but most DNA is wrapped around nucleosomes making it inaccessible to the repair machinery. Researchers from the Gasser group now show that DNA damage induces histone depletion, which increases the accessibility and flexibility of the D...
Read More
Sep 21, 2020
How to make a replication origin in multicellular eukaryotes
Loading of replicative helicases onto DNA is a key event during the initiation of chromosomal DNA replication. It takes place at specific chromosomal regions termed origins and is facilitated by the ORC protein complex. By resolving the cryo-EM structures of DNA-bound ORC, resear...
Read More
Sep 14, 2020
Congratulations to the winners of the FMI science prizes 2020
Due the covid-19 situation, we could not hold our FMI 50th Anniversary Symposium as planned. Instead, we organized a video conference - for FMI members and our Scientific Advisory Board - to celebrate science virtually. The Award ceremonies for our three annual science prizes wer...
Read More
Sep 08, 2020
LifeTime - Researchers partner to improve European healthcare
The FMI is a partner of the pan-European LifeTime initiative. In two publications, researchers involved with the initiative - including FMI group leader Susan Gasser - present a detailed roadmap of how to leverage the latest scientific breakthroughs and technologies over the next...
Read More
To see news from previous/other years, please go to the top of this page and select the year and/or the group.